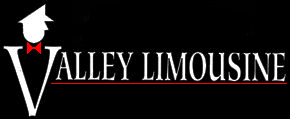 Home | About | Services | Rates | Reservations | Guarantee | Contact
People who understand value...choose Valley Limousine
Valley Limousine & Sedan Service humbly began its operation with one sedan and the vision of Mr. Ralph Scott Davis III on May 4th, 1996.
The philosophy of Valley Limousine is to be relentlessly positive, optimistic, and fair in their business relationships. This is why there has been sustained growth (for over ten years) of satisfied, loyal, and happy customers, who realize the value and utilize the professional aid of Valley Limousine & Sedan Service.
Valley Limousine is so confident in their ability to provide the highest quality of professional service, that they offer a full money back guarantee.
Valley Limousine invites you to experience their commitment to provide you with the highest level of service in the ground transportation industry.
Are you ready to be impressed?
Click Here To Make A Reservation
© 2001-2002 Valley Limousine Inc.